Emerald is the second most precious stone and its trade as good investment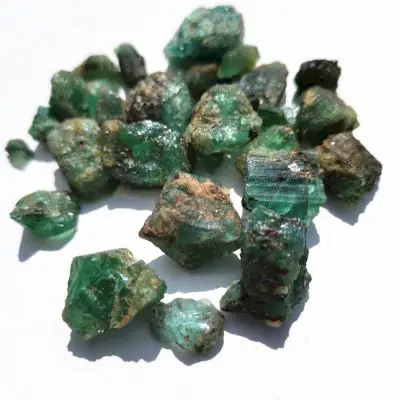 Emerald is the second most precious Stone after Diamond in Afghanistan and some parts of the world. Afghanistan Emerald is unique in the world in terms of its transparency. It is the fourth largest exporter of emeralds after countries such as Brazil, Colombia and Zambia. What makes Afghanistan emerald unusual is its excellent transparency.
Most emeralds, even quality emeralds, have superficial cracks, but Afghan emeralds are usually extraordinarily clean and small in size but of very high quality. Afghanistan's emerald mines are located in the heart of the Panjshir Valley and the Hindu Kush Mountains, 100 km northeast of Kabul, at an altitude of 3,000 to 4,000 meters. These mines can only be reached on foot. In Panjshir valley, 172 small and large emerald mines have been discovered so far. The Afghan emerald mine was first discovered in 1970 by a Russian geologist.
Emerald means green and its name is derived from the Greek word "Smaragdos" which some say is derived from Persian. In the past, all green crystals were called emeralds. The first reference to it in Western literature is from Aristotle.