Agriculture in the Middle East is gradually turning to newer agricultural technologies to cope with climate change and various emergencies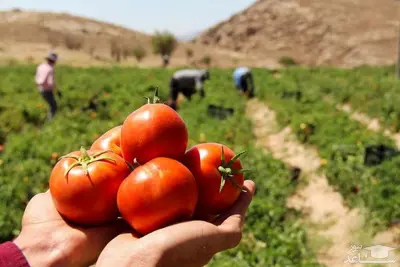 Agriculture in the Middle east is gradually turning to newer agricultural technologies to cope with climate change and various emergencies. The biggest challenge in this region is droughts caused by climate change, for example, the winter season in Iraq and Syria in 2021 was the hottest and driest in the last 30 years. It can be said that currently, the Middle East is experiencing a Food security crisis, another challenge is the increase in the population of this region.
Experts expect the population of this region to double within the next 25 to 30 years, although currently, the lack of water has caused problems for the people living in this land. Hence, countries are looking for solutions that not only address current problems, but also allow them to sustain future challenges. The Middle East and North Africa, known as the MENA region, are no exception to this rule. Although the figures for agriculture's contribution to employment are relatively significant and consume more than 70% of scarce water resources, agriculture's share of GDP in most countries in the region is in the single digits and its contribution to economic prosperity is very small. .
While agriculture in the Middle East accounts for only 13% of the average gross domestic product of the countries in the region, this sector plays an important strategic role in promoting resilient food systems, keeping important economic sectors alive and forming a base for many economies. It plays a small and medium role. Out of the total population of 296 million people in the region, 84 million people or 28% are completely dependent on agriculture. Therefore, the development and political importance of the agricultural sector in the Middle East is often ignored.
The region is the largest importer of food in the world, and its governments are acutely aware of the geopolitical vulnerability that comes with such dependence. Maintaining a minimum subsidy regime for basic commodities is very important for the legitimacy of political regimes, but considering the financial constraints and the behavioral structure of the price of basic commodities and food in international markets since the global food crisis in 2008, it is very difficult to continue subsidy policies in the post-corona era. Is. Nevertheless, during the last 50 years, agricultural fields have played an important role in the socio-political developments of the region.