Quartzite rock is a natural rock that is obtained due to high pressure and extreme heat, which causes the particles to be compressed to each other
Marketing in Middle East Quartzite and Natural Stones Market
If you want to trade in the Middle East Quartzite and Natural Stones Market, please join in Anbar Asia. Your order will be shown here, so the traders of Middle East contact you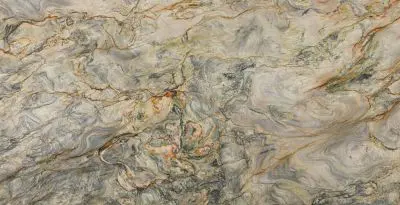 Quartzite is a very hard metamorphic rock that has been formed due to the metamorphism of Sandstone due to high pressure and heat in the earth's crust.
Most Quartzite rocks are made of a substance called quartz. This stone has different shapes and is composed of different sizes.
This stone has a rough surface and is crystalline at the same time. White quartzite has a similar appearance to Marble but is more resistant than marble.
Quartzite rock is a natural rock that is obtained due to high pressure and extreme heat, which causes the particles to be compressed to each other and eventually stick together and firmly, resulting in quartzite rock.
Quartzite stone can be used for exterior and interior facades, as well as for repairing walls and floors.
Compared to many other rocks, quartzite is resistant to cold and heat, acidic materials and abrasion and does not disappear over time.

Quartzite is a very hard metamorphic rock that originated as sandstone. Through a process of high heating and pressurization sandstone is transformed into Quartzite, an extremely strong and durable natural stone. The colors of natural quartzite are generally white or gray with hints of brown and black.  When deciding on what to use for your next countertop surface, consider quartzite countertops for its strength, beauty, and overall durability. A hard, non-foliated metamorphic rock which was originally pure quartz sandstone. Sandstone is converted into quartzite through heating and pressure usually related to tectonic compression within orogenic belts.