Israel as advanced country in terms of industrial and economic development in the region of West Asia and the Middle East
Marketing in Israel Market
If you want to trade in the Israel Market, please join in Anbar Asia. Your order will be shown here, so the traders of Israel contact you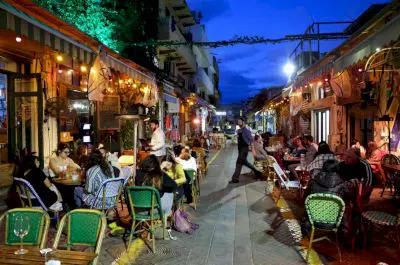 Due to its extensive demographic structure, Israel is home to people with diverse cultures. Israel is a country that includes people of different religions and cultures, people who strongly believe in their beliefs.
Racism is seen in Israel in two ways: racism by anti-Arab Jews and racial discrimination between various Jewish groups (including against Ethiopian Jews, Indian Jews, Mizrahi Jews, and colored Jews). Discrimination against Muslim Arabs is seen in a variety of dimensions, including policies, education, personal views, and the media.
The Israeli economy
Israel is considered to be the most advanced country in terms of industrial and economic development in the region of West Asia and the Middle East. The quality of education in Israeli education centers and the creation of a highly motivated and educated society to a large extent motivate the country to boost high-tech technologies and rapid economic development.
Israel is the second country after the United States in having start-ups outside North America, the country with the largest number of companies listed on the Nasdaq Stock Exchange.
In 2010, Israel was ranked 17th in the world in terms of economic development by the prestigious IMD. In the same year, the Israeli economy was ranked as the world's most resilient economy in the face of crises, and also ranked first in terms of investment in development and research centers.
The country has large natural gas reserves on its shores in the Mediterranean Sea, which is expected to transform the country from a gas importer to an exporter.
Since 1985, the United States has provided about $ 3 billion a year in aid to Israel. Since 1976, Israel has received the largest amount of US annual foreign aid. In addition, since World War II, the United States has provided the largest total of financial assistance to Israel in dollar per year, yet $ 3.1 billion is a small part of Israel's annual budget.
Due to its location in the Middle East, which is arid, water-scarce, and highly exposed to sunlight, Israel has turned its attention to high-efficiency technologies and is a leader in the development of solar energy. Electricity is geothermal and water management and protection and the development of edge technologies in the field of software, communications, and the country's life sciences, which are often concentrated in Silicon Valley, are compared to those of the US Governor Silicon Valley.
According to a 2010 report. From the Organization for Economic Co-operation and Development (OECD), of which Israel is a member, Israel ranks first in the world in research and development spending on GDP. Intel and Microsoft They developed their overseas development in Israel and other multinational technology companies such as IBM, Google, Apple, Hewlett-Packard (HP), Cisco Systems, Facebook, Motorola, and several others.
Research and development facilities have been opened in the country in the Silicon Valley region In addition to these foreign companies, many high-tech Israeli companies are based in the region.