‎250 different color spectrums and 7 main colors of oriental amber have been identified‎
Marketing in Middle East Amber and Gemstones Market
If you want to trade in the Middle East Amber and Gemstones Market, please join in Anbar Asia. Your order will be shown here, so the traders of Middle East contact you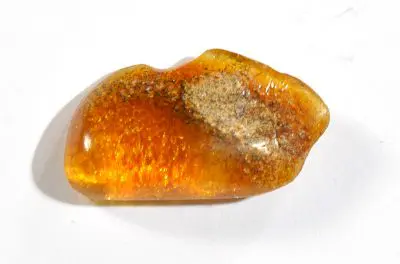 The most common Amber stone is composed of the coniferous plant Pinus succinifera. Other conifers also produce amber, but often produce much less amber.
But in answer to the question of what exactly is the color of amber; In fact, there is no single answer, because this natural resin is formed in different color spectrums.
To date, more than 250 different color spectrums and 7 main colors of amber have been identified, ranging from yellow to orange and even white to green and blue. But all of these colors of amber are commonly used in jewelry making. The best known examples of amber are:
Yellow Amber Gem
Yellow amber pieces are found all over the world. Yellow amber makes up about 70% of the world's amber. The main location of amber was found in the Baltic Sea region and this region is still the best market for amber in terms of quality and quantity.
Green Amber Gem
About 2% of the color spectrum of amber stone belongs to its green color and is very popular among people. The best known examples of green amber belong to the Dominican Republic. The interesting thing is that; Green amber is not found naturally, because this color is created completely when yellow amber is heated.
Usually the price of green amber stone depends on the depth of the green shade in the stone. The deeper the green amber, the more expensive it is, and the closer it is to yellow, the cheaper it is.
Because this color of the original amber stone is more prominent when combined with silver, many jewelry makers use green amber and silver. It is interesting to know that throughout history, some people believed that this amber color has the ability of immortality and happiness.
Red Amber Gem
One of the rarest colors of the original amber stone is red amber, and out of every 200 samples of amber, only one is red. The red amber stone is very original and can have a very deep red color and a cherry color spectrum. The price per gram of red amber is very expensive. According to archeological findings, the red amber ring was originally used by wealthy people in ancient times.
Because it was so difficult to find this amber years ago, only very wealthy people could afford it. But today it is not difficult to find red amber and jewelry made from it.
Blue Amber Gem
Amber Blue is the rarest color of amber. However, blue amber is relatively new to the jewelry industry. The amber stone must be exposed to adequate light, otherwise it will look brown or yellow like any other piece of amber. The attractive property of amber is that it changes when it is exposed to fluorescent light.