Size, dimension and design of ingots greatly affects aluminum ingots price
Marketing in Middle East Aluminum and Metals Market
If you want to trade in the Middle East Aluminum and Metals Market, please join in Anbar Asia. Your order will be shown here, so the traders of Middle East contact you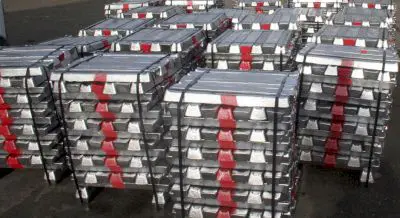 One of the factors that are very influential in the price of ingots is the size and dimensions that are used in the manufacture and design of ingots.
The type of alloy used in the ingot greatly affects its price.
The thickness of the ingot that is considered for it in the production process affects its price.
The final weight of the ingot
The price of ingots is related to the price of aluminum, i.e. according to the price of Aluminum in the metal market, it is possible to understand approximately the price of ingots.
Another influential factor is the exchange rate of the world currency.
Types of Aluminum Billets
Imported Billets: such as tickets imported from Dubal, Rosal, Talco, and other companies.
Standard Billet: includes Iralco and Al-Mahdi products, which are known in the market as Billet.
Billet: DC Billets produced from molten aluminum by DC casting method, which is mainly used due to the difference with the products of Iralco and Al-Mahdi.
Remelting or conversion billets: These are billets that are produced from remelting aluminum scrap that has less alloying.
Names of semi-finished casting products:
Billet
Ingot
Bloom
Slab
Sheet metal